Last update: May 2,2022


The Research Center for Marine Biology (RCMB), Tohoku University will hold the Shinkishi Hatai International Marine Biology Course from July 1st to July 7th, 2022.

The course is aimed at graduate students who are interested in developmental biology of marine animals, especially for students who are currently studying non-marine animals and considering marine animals as future experimental subjects. We regard this course as a unique opportunity for participants to learn about marine invertebrate developmental biology including basic embryology, current progresses of the research fields, and specific and practical experimental approaches. Experience with handling marine organisms is not necessary. The course is open to graduate students residing in Japan.* International students are especially welcome to participate. It will be a good opportunity for the students to deepen their exchanges with each other.
*The Shinkishi Hatai International Marine Biology Course has been originally designed to welcome participants from abroad. However, due to the current COVID-19 epidemic, which is expected to cause various difficulties in entering Japan, we will not accept applications from abroad for the 2022 course.

Overview:
A marine biology station is the ideal environment to observe live marine organisms and to begin studying marine biology. The marine biology course held at our marine biology station, RCMB, on the coast of Mutsu Bay, provides hands-on experience in handling marine organisms (ascidians and sea urchins) and exploring the developmental mechanisms of these animals. The first half of the course will introduce the participants to two fields, developmental biology of ascidians and sea urchins. In the latter half of the course, participants will conduct projects supervised by instructors from each field, and their results will be presented on the last day. Specific projects will be arranged prior to the course.

Projects:
Developmental Biology of Sea Urchins
Prof. Dr. Amro Hamdoun (Scrips Institute of Oceanography)
Supporting staff: Drs. Elliot Jackson (Scrips Institute of Oceanography) and Dr. Takuya Minokawa (RCMB)
Introduction to the sea urchin course.

Developmental Biology of Ascidians
Prof. Dr. Alex McDougall (Developmental Biology Laboratory, Villefranche-sur-mer)
Supporting staff: Dr. Shumpei Morita (RCMB)

Introduction to the ascidian course.
Keynote Lecture:
Cutting carefully and watching carefully for making a discovery
Dr. Atsuo S. Nishino (Department of Biology, Faculty of Agricultural and Life Science, Hirosaki University)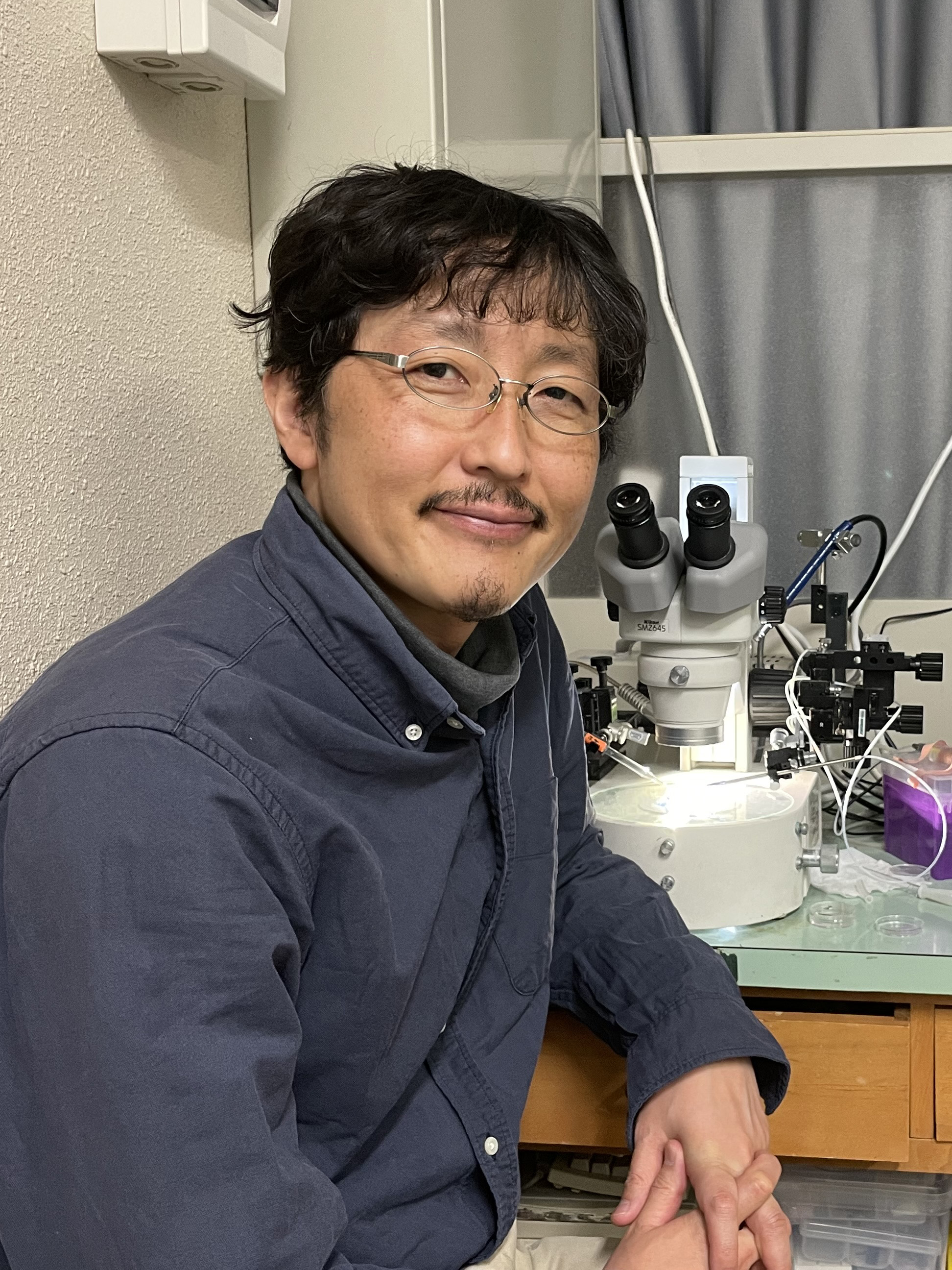 Generally, participants in a practical course on marine biology are very excited about what they encounter in the lab. This is because they can meet in reality the living things that they have never seen except in some picture books or on internet sites remotely. They can also watch such delicate phenomena again and again under a microscope that they cannot easily see in daily life. They can use plenty of living samples for experiments with a lot of times of failures (if you make failures, you may think you have just failed to make some seafood dish!). Indeed, several monumental discoveries in cell biology, developmental biology, and neuroscience have been derived from research on marine organisms, including sea urchins, ascidians, squids, and sea hares, through lots of failures. Okay, we can learn these kinds of research histories in some textbooks, but "how" can we, as researchers, make such a discovery…? It would not be easy to make such a BIG discovery, but I think it would not be so difficult to make (small, but enough interesting) discoveries. I noticed recently that a basis for making a discovery is "changing carefully the condition of the object and watching carefully what happens on it". For example, we can do discovery by simple manipulation of the object, like cutting it. I would like to introduce in this lecture two discoveries made in our lab on the activity rhythms of movements of the ascidian larva and the ascidian heart. I expect that the participants in the course will find their favorite phenomena, approach/handle/touch the object, watch what happens on it, and make a discovery indeed.

Venue:
Research Center for Marine Biology, Graduate School of Life Sciences, Tohoku University (for details see our website: For Users > Access)
Schedule:
1st July: Registration
15:30 Keynote lecture "Cutting carefully and watching carefully for making a discovery"
by Dr. A. Nishino

2nd July: "Beakers vs Breakers: Mechanisms of Development and Protection in Sea Urchin Embryos" by Dr. A. Hamdoun
Lecture & lab work

3rd July: "Handling of gametes and observation of ascidian embryos" by Dr. A. McDougall
Lecture & lab work

4th–5th July: Advanced courses for each project
"Mechanisms of Development and Protection in Sea Urchin Embryos" by Dr. A. Hamdoun "Regulation of cell divisions and cell cycles during early development" by Dr. A. McDougall

6th July:
15:00 Presentations of each project
18:00 Farewell party

7th July: Leave Asamushi
Qualifications:
The course is open to graduate students (12 in total) from any university/institute in Japan, who major in or has an interest in biology or related fields. International students will be welcomed. If the number of applicants exceeds our hosting capacity, we may have to decline some applications based on the description of the application form (see
"Registration"). Experience in handling marine animals is not necessary. Accommodation and meals are available at a reasonable rate at the center's dormitory (for details see the center's website: For Users). We are unable to support you with your travel expenses.

Registration:
Please prepare application forms (PDF ver. or Word ver. ) and submit them through the educational affairs department of your university, Forms must reach us by 1st June 2022. The application forms require you to contain (1) your name and gender (for room assignment of the dormitory) (2) name of the graduate school, and grade, (3) your intention to participate in the course (about 800 characters in Japanese, or equivalent in English), (4) the specific project you want to participate in, (5) necessity of special consideration for diet (allergy, Halal, etc.), (6) contact address and phone number, (7) recommendation letter from dean, and (8)special notes to us (optional). For applicants who want credits, please also submit a transcript of their academic record, one photo (upper body) of themselves, and proof of Student Accident Insurance and Liability Insurance for Student Education and Research.
The decision of acceptance/decline will be notified in early June 2022 by e-mail.

Organizing committee:
Dr. Takuya Minokawa (Chairperson)
Dr. Gaku Kumano
Dr. Shumpei Morita
Dr. Aiko Iwasaki

See previous international courses:
SHIMBC2019
SHIMBC2017
International course in 2015